NanoES
mechanical engineering
---
January 28, 2020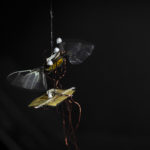 Mechanical engineering faculty in NanoES are developing new materials, systems and devices for environmental monitoring and health care.
---
August 13, 2019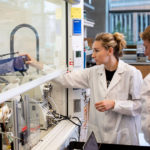 Elizabeth Rasmussen, a mechanical engineering graduate student in the lab of NanoES faculty member Igor Novosselov, was recently profiled by the UW mechanical engineering department. Rasmussen is developing a clean, scalable approach to synthesizing advanced materials, setting the stage for innovation in batteries, targeted drug delivery and more. MOtiF Materials, a team led by Rasmussen and whose technology is based on Rasmussen's graduate work, won the $15,000 grand prize at the 2019 Alaska Airlines Environmental Innovation Challenge back in April.
---
July 5, 2019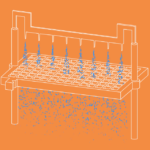 WIRED magazine features early-stage research from the labs of Igor Novosselov and Sawyer Fuller, both professors of mechanical engineering at UW, describing the use of ion propulsion to power tiny robots.
---