NanoES Institute
Institute for Nano-engineered Systems
The Institute for Nano-engineered Systems (NanoES) is an initiative of the College of Engineering at the University of Washington. Its mission is to bring together faculty teams from across the college and the university to catalyze cutting-edge and translational research in the design, processing and integration of scalable nano-engineered devices and systems.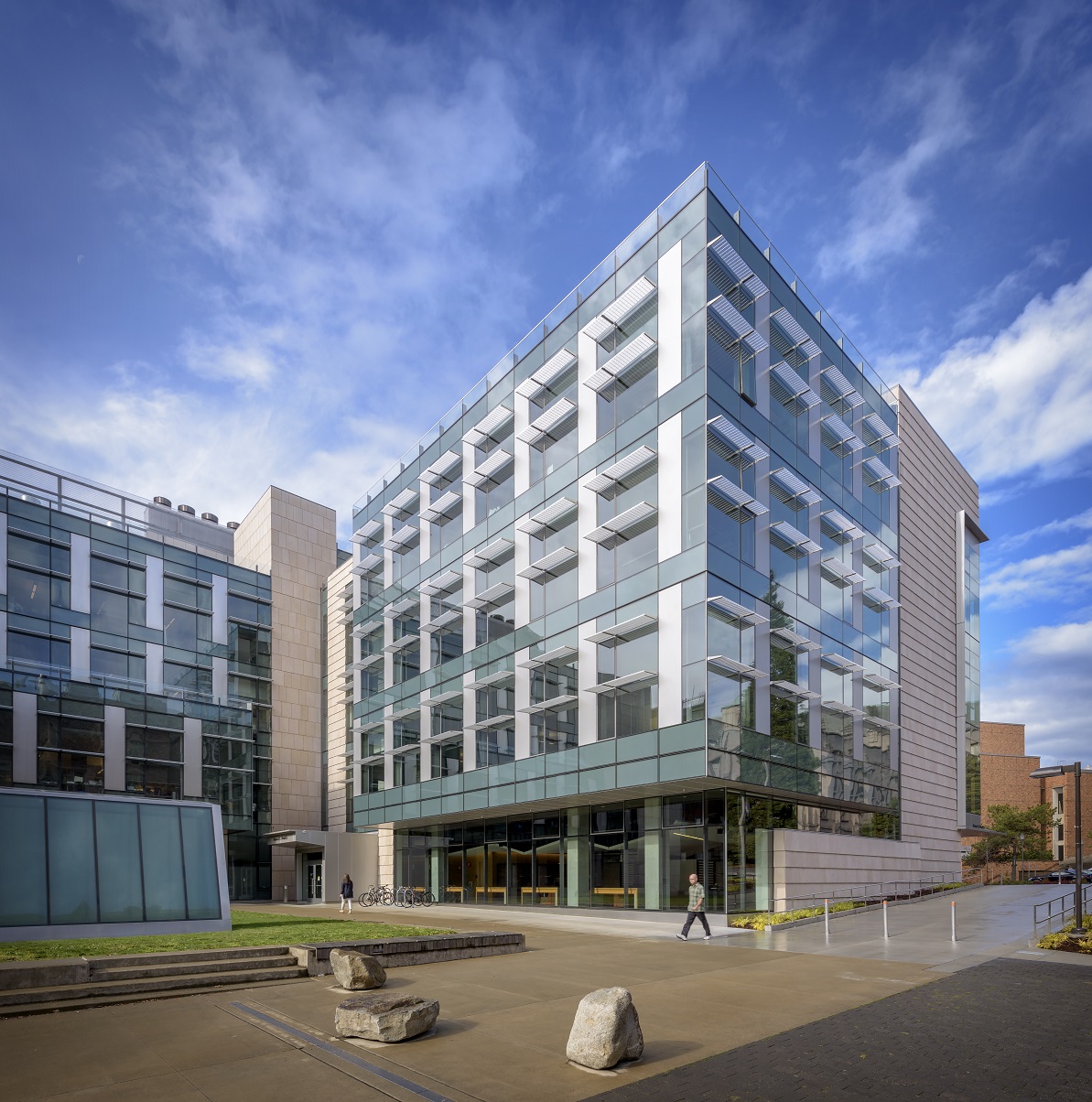 NanoES also houses easily accessible, unique fabrication and characterization equipment that integrates with existing user facilities such as the Molecular Analysis Facility (MAF), the Washington Nanofabrication Facility (WNF), the Washington Clean Energy Testbeds (WCET), and the NSF National Nanotechnology Coordinated Infrastructure (NNCI) network.
The NanoES vision is to act as a magnet for researchers in nano science and engineering, enabling them to develop solutions to its grand challenges: the scalable, high-yield manufacture of nano-engineered systems in information processing, energy, health, and interconnected life. Specific focus areas include, but are not limited to:
Integrated Photonics – from large-scale integrated networks of photonic devices to single photonic sensors in health-related diagnostics.
Augmented Humanity – portable, wearable, implantable and networked technology for, e.g., personalized medical care or a more efficient interconnected life.
Scalable Nanomanufacturing – a broad field with immediate opportunities for translational research, with specific emphasis on large-scale nanosystems for developing low-cost, high-volume nanomanufacturing solutions; and bio-3D-printing for cell, tissue, and scaffold printing.
Read recent updates about NanoES, or find more information about the NanoES building and leadership. Note the recently updated Request for Proposals for NanoES Initiatives.
The NanoES Building Ribbon Cutting Ceremony took place on Monday, December 4th, 2017, at the NanoES Commons.
Upcoming events: