The Institute for Nano-Engineered Systems (NanoES) at the University of Washington was founded in 2017 by the College of Engineering to support and strengthen the nanotechnology community at UW and beyond.
UW is a leader in nanoscale materials, sensors and modeling and is home to cutting-edge nanofabrication, characterization and testing facilities.
Located in the midst of Seattle's thriving technology community, UW is well-positioned to accelerate the translation of nanoscale research into next-generation products for quantum information sciences, clean energy and medical diagnostics.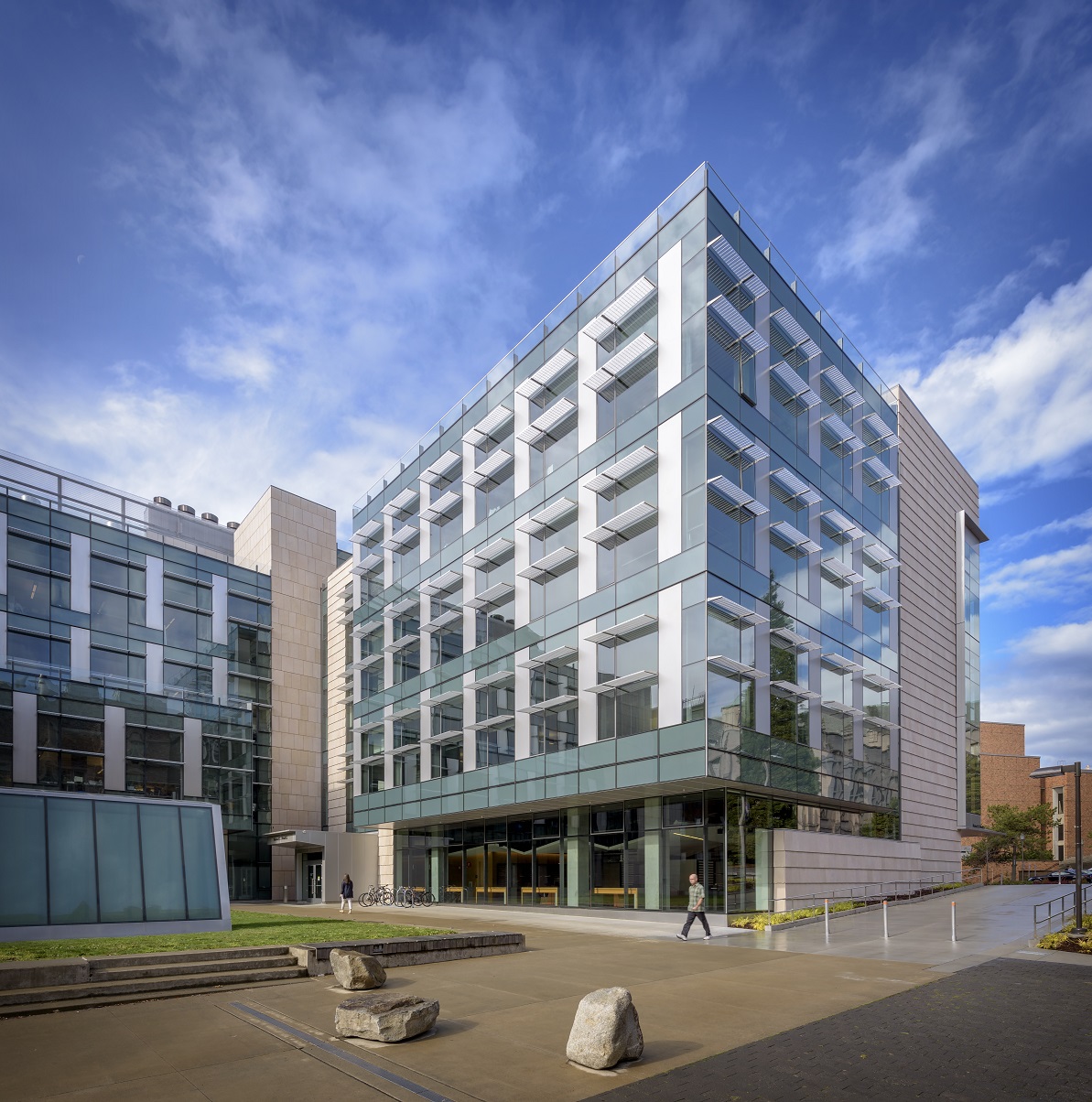 The Nano Engineering & Sciences building is physically connected connected to the Molecular Engineering & Sciences building in the heart of campus.
NanoES brings together people tools and opportunities to advance the development of nanoscale devices and systems in a collaborative research environment.
Instrumental to NanoES' creation was support from the National Science Foundation's (NSF) National Nanotechnology Coordinated Infrastructure (NNCI) funding initiative. NanoES leads the Northwest Nanotechnology Infrastructure (NNI) site, the Pacific Northwest node in NSF's NNCI network, which includes world-class fabrication and characterization facilities at UW and at Oregon State University (OSU) in Corvallis, Oregon.
The growth of nanotechnology infrastructure at UW and in the region is key to attracting top nanoscale science and engineering talent and to creating next-generation materials, devices, and systems in information processing, energy and health.
Donate to the Institute for Nano-Engineered Systems