NanoES
June 27, 2017
Request for Proposals – NanoES Research Initiatives
The NanoES Institute offers 35,000 square feet of labs (including wet and optical space), offices, meeting rooms, communal areas, and extremely low vibration/EMI areas in a brand-new building. This space creates an opportunity to scale up ongoing research efforts with strong momentum and to create new, high-impact programs or shared instrumentation facilities. To this end, NanoES is announcing a request for proposals. We are seeking inventive, well-thought-out ideas to leverage this space for maximum effect including, but not limited to, new center efforts and hiring initiatives endorsed by department chairs.
---
March 21, 2019
UW, Microsoft, Pacific Northwest National Laboratory establish new Northwest Quantum Nexus for a quantum revolution in science, technology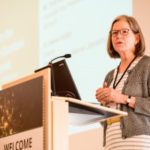 The UW has deep roots in quantum research and discovery, and today researchers across the UW — in the College of Engineering, the College of Arts & Sciences and the Institute for Nano-Engineered Systems — are at the forefront of QIS research. The university recently established UW Quantum X to join QIS research endeavors across the UW in fields such as quantum sensing, quantum computing, quantum communication and quantum materials and devices. Co-chairs of UW Quantum X are Kai-Mei Fu, associate professor of both physics and electrical and computer engineering and a NanoES faculty member, and Jim Pfaendtner, associate professor and chair of chemical engineering. Fu and Pfaendtner were also co-organizers of the summit, along with counterparts at Microsoft and the PNNL.
---
February 28, 2019
NanoES Faculty Profile: Eric Klavins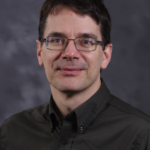 NanoES faculty member Eric Klavins and his team are engineering a toolbox of synthetic biological parts to create new living systems. The Klavins research group maintains lab and office space on the third floor of the NanoES building.
---
February 22, 2019
UW Hiring Washington Nanofabrication Facility Director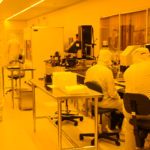 The University of Washington currently has an opening for the director of the Washington Nanofabrication Facility, a world-class facility in the NSF-supported National Nanotechnology Coordinated Infrastructure network. The WNF director will oversee all aspects of cleanroom operation and supervise a staff of more than 10 technical and administrative members.
---
January 3, 2019
NanoES Faculty Profile: Peter Pauzauskie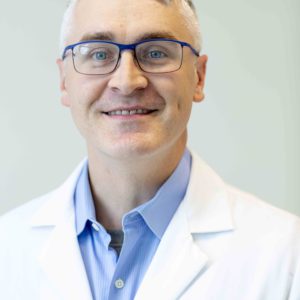 Peter Pauzauskie, Materials Science & Engineering professor and NanoES faculty member, synthesizes nanoscale materials for potential applications in next-generation quantum sensors, biomedical devices, and solid-state laser refrigeration. The Pauzauskie Research Group maintains office space, a wet lab for nanocrystal synthesis, and a lab for laser spectroscopy experiments in the NanoES building.
---
November 14, 2018
Scientists engineer a functional optical lens out of 2D materials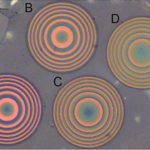 In a paper published Oct. 8 in the journal Nano Letters, a team from the University of Washington and the National Tsing Hua University in Taiwan announced that it has constructed functional metalenses that are one-tenth to one-half the thickness of the wavelengths of light that they focus. Their metalenses, which were constructed out of layered 2D materials, were as thin as 190 nanometers — less than 1/100,000ths of an inch thick.
---
October 30, 2018
UW Electrical & Computer Engineering Hiring Tenure-Track Faculty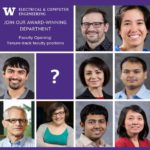 The Department of Electrical & Computer Engineering (ECE) at the University of Washington, Seattle invites applications for multiple full-time tenure-track positions with a nine-month service period annually, from exceptional candidates with strong record of collaboration and creativity. Hiring will be made primarily at the tenure-track assistant professor level with an anticipated start date of September 16, 2019. More information about the department, including background on our recent name change to ECE can be found at www.ece.uw.edu.
---
July 17, 2018
David Younger: Turning Research Into Impact | College of Engineering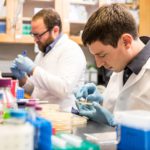 The UW College of Engineering features Dr. David Younger, a postdoc in the lab of NanoES faculty member Eric Klavins. Younger is the founder/CEO of A-Alpha Bio, a spinout focused on accelerating drug development by providing quantitative and high-throughput measurements of protein-protein interactions.
---
June 20, 2018
Shreyas Shah awarded Mistletoe Research Fellowship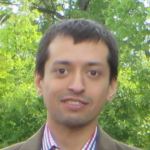 Dr. Shreyas Shah, a postdoc working with Karl Böhringer and Arka Majumdar on an integrated photonics project, has been awarded an Unfettered Research Grant award to the tune of $10,000 by the Mistletoe Research Foundation. The Mistletoe Research Foundation, founded in 2017, builds bridges between the academic, entrepreneurial, and civil communities to create a more human-centered and sustainable future through technology.
---
April 24, 2018
Hal Holmes wins prestigious Schmidt Science Fellows award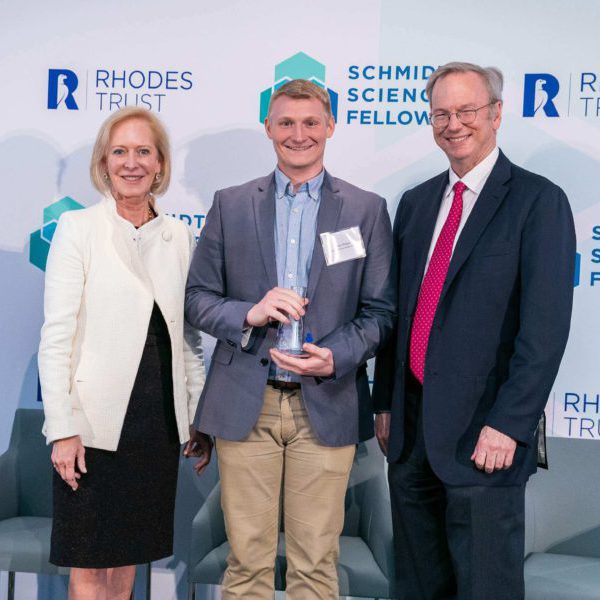 Hal Holmes, a doctoral candidate of Bioengineering working with NanoES Director Karl Böhringer, has been selected as one of 14 Schmidt Science Fellows in the inaugural year of this prestigious program initiated by Eric and Wendy Schmidt.
---
April 3, 2018
What is the National Nanotechnology Coordinated Infrastructure?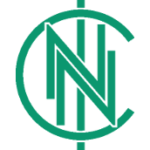 NanoES is one of 16 primary sites in the National Nanotechnology Coordinated Infrastructure (NNCI). Learn more about what NNCI is and their goals for nanotechnology in this promotional video.
---
Next page