NanoES
November 30, 2021
Researchers shrink camera to the size of a salt grain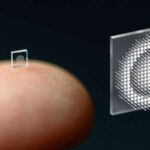 Researchers at the UW and Princeton University have developed an ultracompact camera the size of a coarse grain of salt. The system relies on metasurfaces fabricated at Washington Nanofabrication Facility to produce crisp, full-color images on par with a conventional camera lens 500,000 times larger in volume, the researchers reported in Nature Communications.
---
November 23, 2021
Four NanoES faculty among world's most influential researchers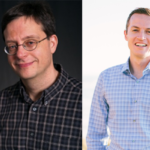 Professors David Baker, David Cobden, David Veesler and Xiaodong Xu make Web of Science's 2021 list of Highly Cited Researchers.
---
November 16, 2021
UW BIOFAB: A force for reproducible science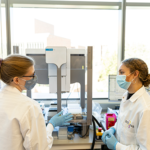 The UW's Biofabrication Center, a unique facility located in the Nanoengineering and Sciences building, is partnering with Agilent Technologies in pursuit of automated, reproducible research.
---
Professor Mo Li named 2021 Optica Fellow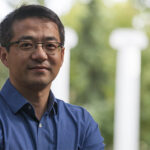 UW ECE Professor Mo Li recently received the honor of being named an Optica Fellow for his leading contributions to the fields of optics and photonics. Li is also a professor in the UW Department of Physics and a member of the Institute for Nano-Engineered Systems at the UW.
---
November 4, 2021
NanoES welcomes new member faculty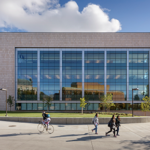 The Institute for Nano-engineered Systems (NanoES) is thrilled to welcome seven new faculty members for the 2021-22 academic year. With research ranging from the development of bio-inspired, lightweight sensors to engineering infrastructure for quantum systems, these faculty members are poised to help develop solutions to grand challenges in information processing, energy, health, and interconnected life.
---
October 13, 2021
Small Business awards from DARPA and NASA fuel growth of UW spinout Tunoptix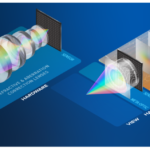 Tunoptix, a Seattle-based optics startup co-founded by University of Washington electrical and computer engineering professors Karl Böhringer and Arka Majumdar, received a $1,500,000 Small Business Technology Transfer (STTR) Phase II award from the Defense Advanced Research Projects Agency (DARPA) and a Small Business Innovation Research (SBIR) Phase I award from NASA to advance their meta-optics imaging systems.
---
October 11, 2021
Tiny structures, big impact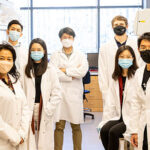 Miqin Zhang is working to improve cancer treatment with nanoparticles made from the same material found in crustacean shells.
---
September 28, 2021
2021 Plenty of Room at the Bottom Image Contest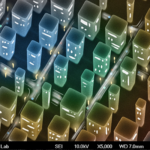 Every year in honor of National Nanotechnology Day on October 9th, the National Nanotechnology Coordinated Infrastructure (NNCI) hosts a Plenty of Beauty at the Bottom image contest to celebrate the beauty of the micro and nanoscale. Check out this years winners and featured submissions!
---
September 24, 2021
David Veesler named Howard Hughes Medical Institute investigator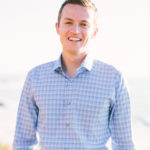 Veesler's lab studies the structure and function of macromolecular complexes involved in the pathogenesis of infectious diseases, such as SARS-CoV-2, to provide avenues for creating vaccines and therapeutics.
---
September 16, 2021
UW-led team receives $5M award to help bring quantum computing into the real world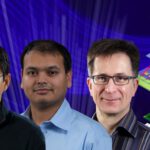 A multi-institutional research team led by NanoES faculty members Mo Li, Arka Majumdar and Karl Böhringer is developing a powerful, miniaturized optical control engine, called PEAQUE, which will greatly increase capacity and speed of quantum computers.
---
Next page