Advances in nanomanufacturing — the development of scalable, high-yield processes for the production of nanoscale materials, structures, devices, and systems — are needed to fully realize the promise of nanotechnology. While there have been numerous demonstrations of nanoscale phenomena, translation of nanoscience-based discoveries into impactful nanoscale products is limited. Furthermore, reliable and robust industrial processes to deposit and combine nanoscale components into complex, integrated systems are lacking. The emergence of cost-effective, scalable nanomanufacturing processes will lead to new, innovative commercial products.
NanoES research in this area is geared towards developing low-cost, high-volume nanomanufacturing solutions with emphasis on large-scale nanosystems and 3D-printed biomaterials.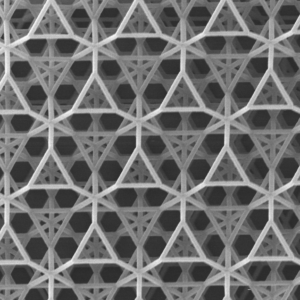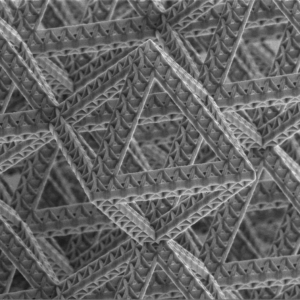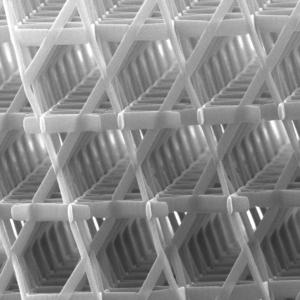 Images courtesy of Lucas Meza
Novel Nanomaterials
Lucas Meza, NanoES researcher and assistant professor of Mechanical Engineering, engineers nanomaterials with unique and desirable physical properties. Nanomaterials that display increased strength, flexibility, and durability among other properties, have the potential to greatly enhance the performance of manufactured products. For example, materials that are nanomanufactured to be both strong and lightweight could be particularly advantageous in automotive and aerospace applications.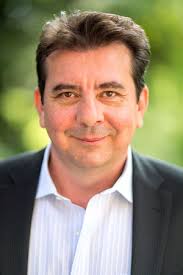 François Baneyx
Director, Center for the Science of Synthesis Across Scales (CSSAS)
Charles W.H. Matthaei Professor of Chemical Engineering
baneyx@uw.edu | Website
The Baneyx Lab develops innovative sensors and sensing strategies, and builds proteins capable of controlling the nucleation, growth, crystallography, assembly and reconfiguration of hybrid organic-inorganic-synthetic materials at the nanoscale. Baneyx is the Director of CSSAS, a new center whose mission is to harness the complex functionality of hierarchical materials by mastering the design of high-information-content building blocks that predictively self-assemble into responsive, reconfigurable, self-healing materials, and direct the formation and organization of inorganic components.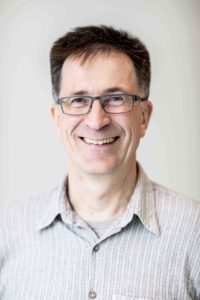 Karl Böhringer
Director of the Institute for Nano-Engineered Systems;
Professor of Electrical & Computer Engineering and of Bioengineering
karlb@uw.edu | Website
The Böhringer Lab develops microelectromechanical systems (MEMS) devices which are micro- or nanofabricated much like integrated circuits (computer chips), but are designed to move or perform mechanical functions. Projects include walking micro-robots, implantable ocular pressure sensors, and self-cleaning solar panels.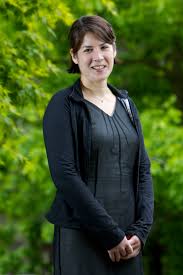 Christine Luscombe
Campbell Career Development Endowed Professor of Materials Science and Engineering
luscombe@uw.edu | Website
The Luscombe Lab focuses on the design, synthesis, and applications of functional macromolecules. The group aims to develop new methods for making semiconducting polymers and to create new polymers with improved light absorption, charge transport, and stability.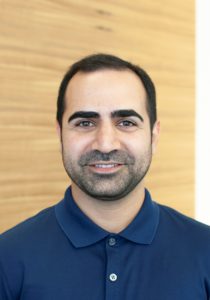 Mohammad Malakooti
Assistant Professor of Mechanical Engineering
malakoot@uw.edu  | Website
The Malakooti Lab is developing new methodologies to synthesize and manufacture stable, mechanically robust, and functional nanomaterials that can be integrated into durable macrostructures in ways that harness their unique nanoscale properties.
Lucas Meza
Assistant Professor of Mechanical Engineering
lmeza@uw.edu | Website
The Meza Lab investigates the mechanics of architected materials at micro- and nanometer length scales. Meza uses a range of micro- and nanofabrication techniques to create new classes of nanoarchitected materials with unprecedented mechanical properties.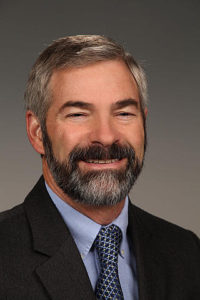 Jim De Yoreo
Chief Scientist for Materials Synthesis and Simulation Across Scales at PNNL;
Affiliate Professor of Materials Science and Engineering and of Chemistry 
james.deyoreo@pnnl.gov | Website
De Yoreo's research spans a wide range of materials-related disciplines, focusing most recently on in situ AFM and TEM investigations of interactions, assembly, and crystallization in biomolecular and biomineral systems. De Yoreo is the co-Director of NW IMPACT (Northwest Institute for Materials Physics, Chemistry, and Technology) a new collaboration between UW and PNNL to advance next-generation materials in energy, security, manufacturing, transportation, biomedical and information technologies.