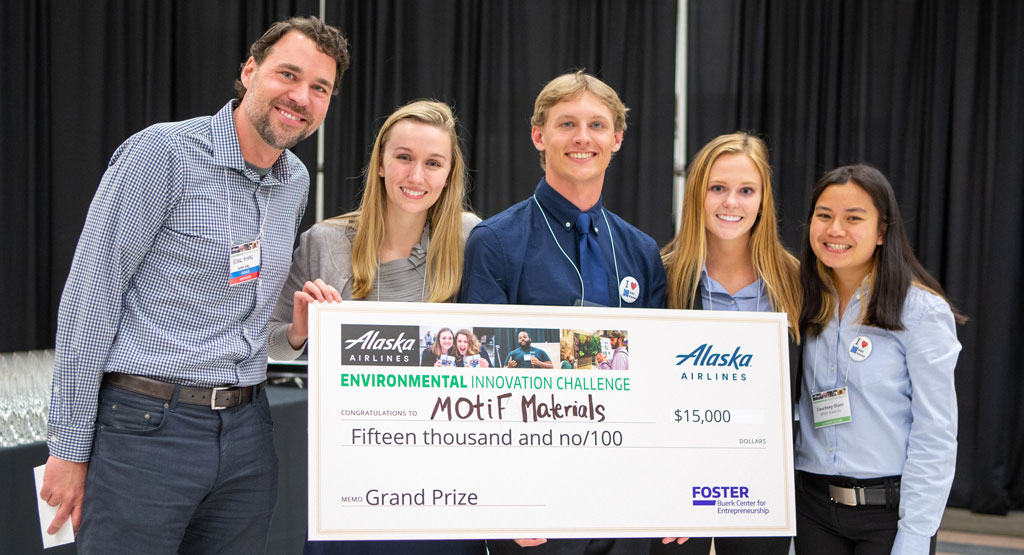 Via Geekwire
MOtiF Materials invented a way to making batteries degrade less quickly over time. "If you can fix batteries, it has an impact on so many other clean energy technologies," said Elizabeth Rasmussen, who founded MOtiF.
Rasmussen, a doctoral student of mechanical engineering at the University of Washington, said the broader aim of the project is to make next-generation materials and manufacture them in a way that is scalable, cost-effective and environmentally friendly. She was drawn to the project as a way to use her mechanical engineering knowledge to create a process that helps the environment. "It's something that everyone can get behind," Rasmussen said.
Specifically, she wants to find ways to synthesize a class of materials called metal-organic frameworks (MOFs) at scale without damaging the planet. A recent Scientific American article likened MOFs to plastics, saying they "are poised to be the defining material of the 21st century."
Rasmussen is securing intellectual property for the technology and working on a paper manuscript based on her work. She's received grant funding from the Defense Threat Reduction Agency and financial support through a fellowship with the Clean Energy Institute. MOtiF does not have a website yet.
The team also includes graduate students of mechanical engineering Stuart Moore and Courtney Otani, as well as undergraduate student Molly Foley.
The winners for the Alaska Airlines Environmental Innovation Challenge were selected by more than 150 entrepreneurs, investors and environmental advocates.
Read the full Geekwire article or Foster's blog about the other student winners at this year's competition.