Catalyzing innovative, interdisciplinary, and industry-relevant research in the design, fabrication, and integration of scalable nano-engineered devices and systems at the University of Washington
Researchers at the Institute for Nano-Engineered Systems (NanoES) are developing solutions to grand challenges in nano science and engineering: the scalable, high-yield manufacture of nano-engineered systems in information processing, energy, health, and interconnected life.
From single sensors to large-scale integrated networks of photonic devices for cutting-edge optical communication, quantum computing and biosensing.
Portable, wearable, implantable and networked technology for personalized medical care or a more efficient interconnected life.
Development of low-cost, high-volume nanomanufacturing solutions and bio-3D-printing for cells, tissues and scaffolds.

NanoES links publicly accessible nanotechnology facilities at both UW and Oregon State University to the National Nanotechnology Coordinated Infrastructure (NNCI) network, further expanding the breadth of equipment and expertise available to scientists with diverse research interests and needs. Together, UW and OSU facilities form the Northwest Nanotechnology Infrastructure (NNI).
NNI facilities provide scientists and engineers in the region, across the country and around the world, with access to state-of-the-art tools, unique training resources, and specialized expertise in the design and fabrication of nanoscale materials, structures, devices and systems.
NanoES hosts the Washington Nanofabrication Facility (WNF), an open-access user facility at UW offering micro and nanofabrication equipment and processing expertise for basic and applied research, advanced R&D, prototype manufacturing and low-volume production.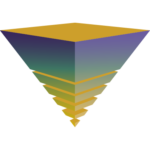 Facilitating Interdisciplinary Nanoscience
Completed in 2017, the Nanoengineering and Sciences Building was designed to promote collaboration and interdisciplinary research through its 53,000 square feet of flexible, multipurpose laboratory and instrumentation space, active learning classroom, "incubator-style" office space, meeting rooms, and communal areas.
NanoES is seeking innovative proposals to leverage this space.