NanoES
nanofabrication
---
February 22, 2019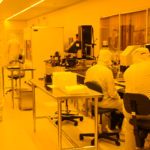 The University of Washington currently has an opening for the director of the Washington Nanofabrication Facility, a world-class facility in the NSF-supported National Nanotechnology Coordinated Infrastructure network. The WNF director will oversee all aspects of cleanroom operation and supervise a staff of more than 10 technical and administrative members.
---
January 9, 2019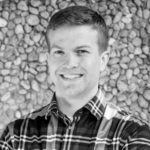 "One of the really wonderful things about WNF is how it feels like a community," says Andy Lingley, a nanofabrication engineer at Modern Electron, a cleantech startup located in Bellevue, Washington. The Washington Nanofabrication Facility (WNF) is a publicly accessible facility at the University of Washington (UW) and is part of the National Nanotechnology Coordinated…
---
September 9, 2017
The École Polytechnique Fédérale de Lausanne (EPFL) will soon offer a self-paced MOOC class on micro and nano fabrication for MEMS.
---