Every year in honor of National Nanotechnology Day on October 9th, the National Nanotechnology Coordinated Infrastructure (NNCI) hosts a Plenty of Beauty at the Bottom image contest to celebrate the beauty of the micro and nanoscale.
The Northwest Nanotechnology Infrastructure, of which the Institute for Nano-engineered Systems leads, is one of NNCI's 16 member sites. Researchers are invited to submit images of their work taken at NNCI facilities (which at the UW includes the Washington Nanofabrication Facility and the Molecular Analysis Facility) for consideration for the categories of Most Stunning, Most Whimsical and Most Unique Capability.
The winners will be entered into a network-wide competition. Public voting begins October 8.
Most Whimsical – Winner
Micro-City
Zheyi Han, Electrical & Computer Engineering Graduate Student in the Bohringer Lab
Taken on a JEOL-JSM7400F Scanning Electron Microscope at the Washington Nanofabrication Facility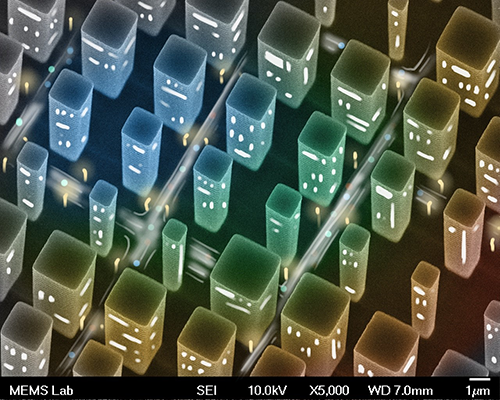 Most Stunning – Winner
Nano-wrinkled Head
Zainab Patel, Materials Science & Engineering Graduate Student in the Meza Lab
Taken on an Apreo SEM in the Molecular Analysis Facility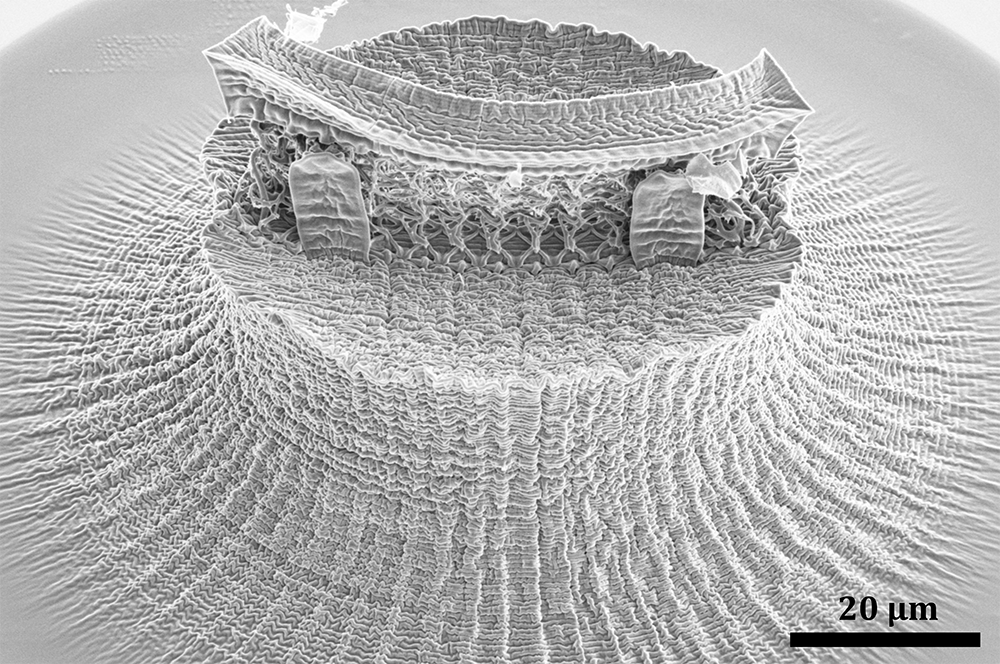 2021 Featured Submissions